LAST UPDATE: jan 11, 2017
this page is so ded. lol. BIGBANG's MADE full album is doing so great i suddenly have the energy to compile some (cuz there's a lot that i don't think i can list everything at once) of BB's achievements here. mostly recent…
❤
-According to Soundscan, BIGBANG ranked in at 7th place in terms of cumulative sales for albums, DVD's, and Blu-
Ray's. The group had a total sales figure of 2.09 Billion Yen or around $19.2 million USD in the first half of 2016 and
they were the only K-pop artist to be placed in the top 20.

❤
-BIGBANG T.O.P's Curated Auction in Sotheby's HK Breaks Records and Garners $17.5M

❤
-BIGBANG is the first korean act to land on Forbes' Celebrity 100 List

❤
-this year, BIGBANG's G-Dragon was appointed as Chanel's new brand ambassador

❤
-BIGBANG's Daesung is set to hold his first solo
dome tour in japan, making him the second non-japanese solo artist to hold a dome tour in Japan. The first was none other than fellow BIGBANG member G-Dragon

❤
-BIGBANG's Japanese album "MADE SERIES" is
#20 on Oricon 2016 Yearly Chart, highest position for a korean.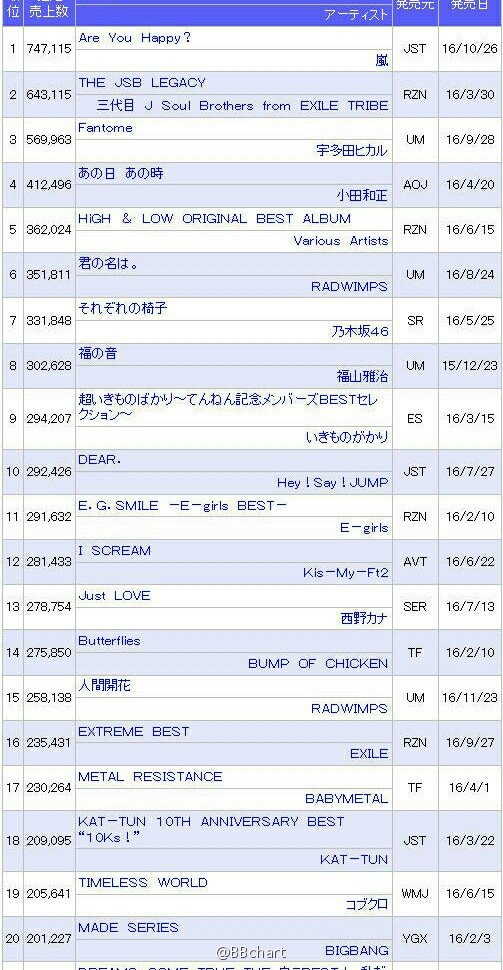 ❤
-MADE SERIES album is the best-selling album by a korean artist in japan for 2016.

❤
-IF YOU (with over 2mln DLs) and BANG3x (over 1.9mln DLs) topped KuGou's (1 of the 2 largest online music service in China) 2016 download chart. other BB songs also made it in the top 100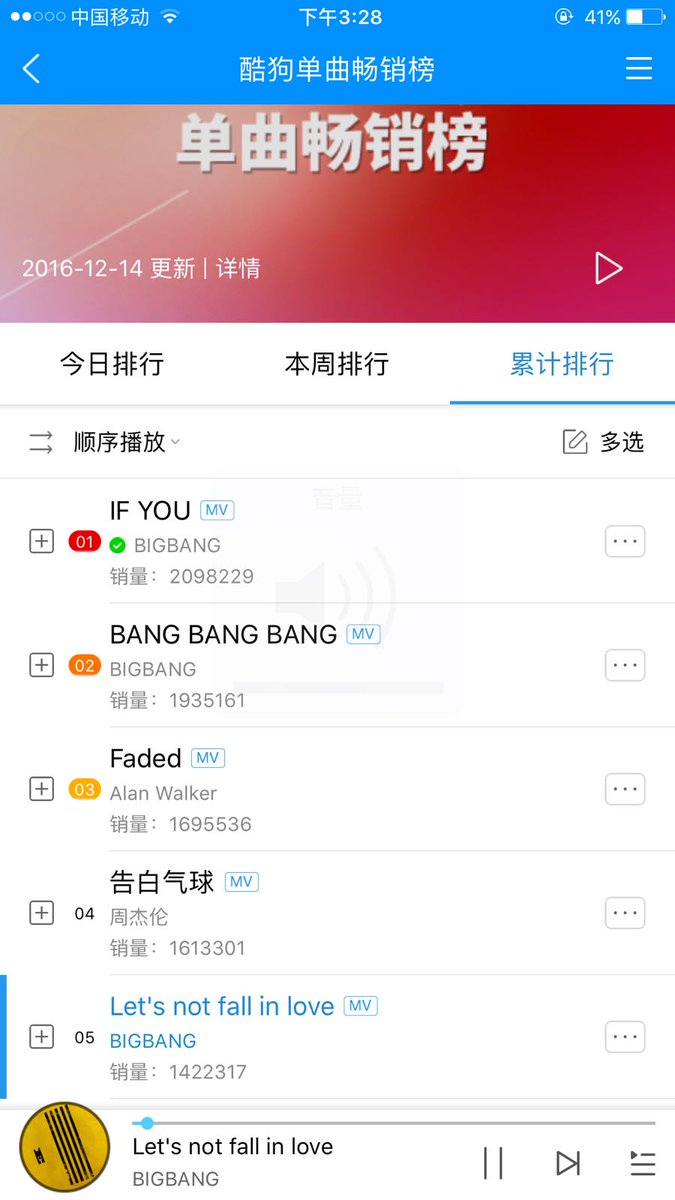 ❤
-"MADE THE FULL ALBUM" achieved 1 million digital sales in QQ Music (china's biggest music-streaming platform) in a span of 42 hours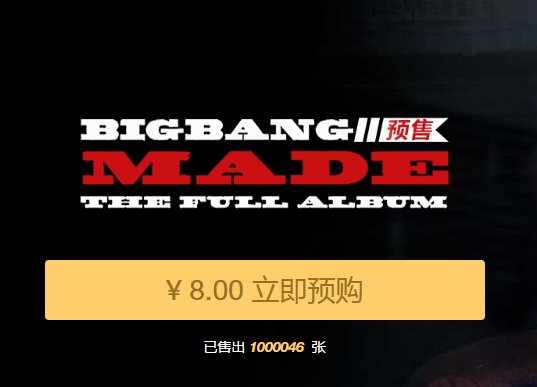 ❤
-BIGBANG has the most number of MelOn roof hits for a group in 2016 with 22 roof hits for FXXK IT
❤
-BIGBANG is still the only kpop boy group to achieve a Perfect All Kill on iChart
❤
-BIGBANG achieves the Highest Melon First 24-hour Unique Listeners Group Songs of 2016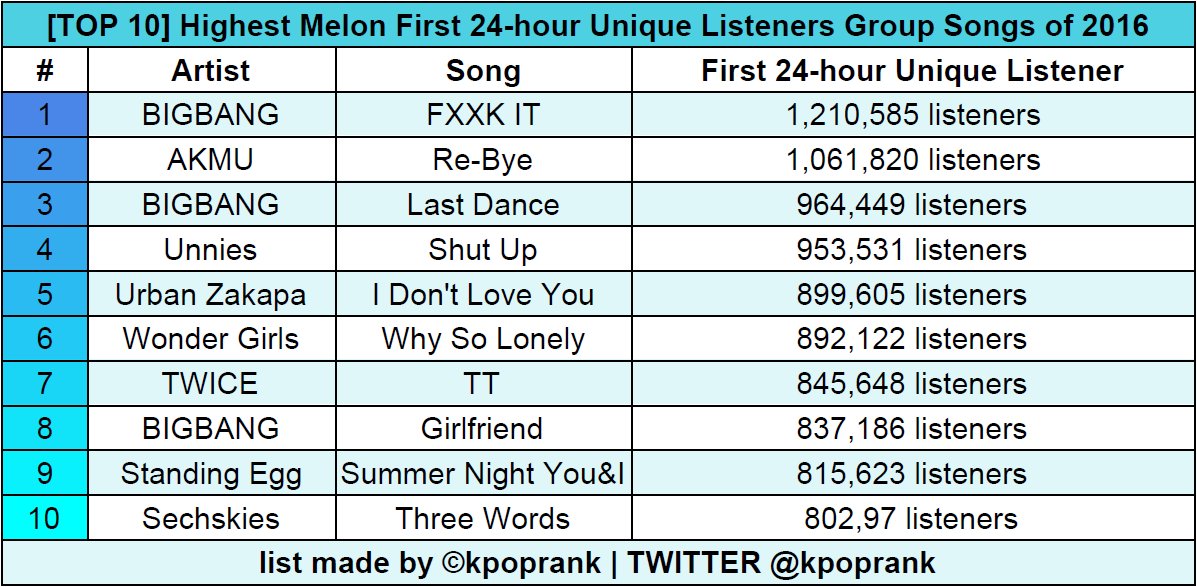 ❤
-BIGBANG set a new record of being the first-ever Korean group with five music videos surpassing the 100 million views mark on YouTube: "FANTASTIC BABY", "BANG BANG BANG", GD&TAEYANG's "GOOD BOY", "LOSER", and now "BAD BOY"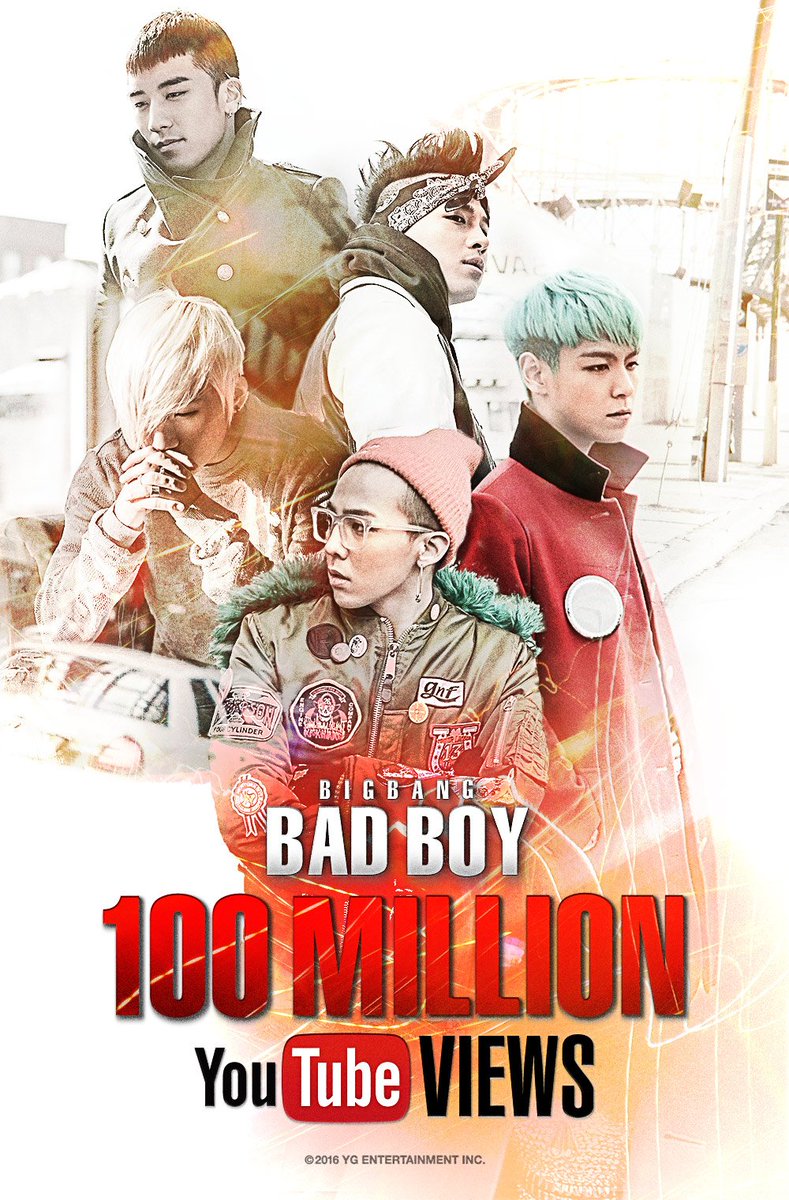 ❤
-despite being inactive in korea for 2016, BIGBANG still landed at the 8th spot for Top 10 artists, and BIGBANG's G-Dragon #4 and Taeyang #9 for Top 20 individual idols in Gallup korea's annual popularity survey

credit: @hetthuocchua + shady_bigbang + yg-life + gallup + kpopchartsdata
(still under construction)